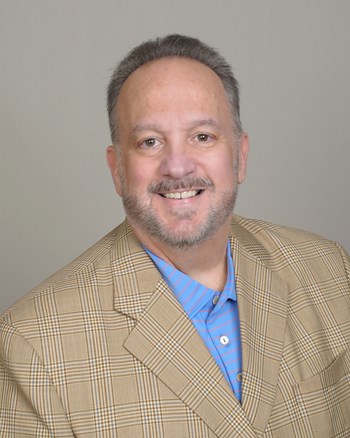 Specialties
Investment, Retail
Scope of Experience
Area of expertise include: Tenant / Buyer Representation: New Lease, Renewal, Relocation, Expansion, Contraction • Lease Analysis / Negotiation • Market Survey and Research • Strategic Planning Landlord Representation: Strategic Planning and Forecasting, Marketing Plans, Lease Negotiations, Consulting.
Background & Experience
Scott has 25 years of Commercial Real Estate experience, including 4 years as a former founder/principal of KC Commercial Realty Group. He is a leading producer specializing in retail landlord and tenant representation with one of the most recognized firms in KC. Scott has worked with many local and national tenants. He was won numerous CoStar Power Broker Awards including 1st Quarter 2020 Quarterly Deal Award. Scott has nearly 25 years of experience in Men's Retail and was a partner in a chain of Family Clothing Stores in the Kansas City area. Scott began his real estate career where he was responsible for landlord representation of retail centers in addition to tenant representation to both local and regional markets including grocery anchored strip centers, retail strip centers, malls, lifestyle centers, build to suits. Scott joined Grubb & Ellis/The Winbury Group in 2001 to build their retail portfolio. While at Winbury, Scott served as a Vice President.
Education
Courses University of Missouri-Columbia Marketing/Management
Professional Associations & Designations
Scott is active in the community and in the research and development of programs related to autism. He is a founding member of the Early Childhood Autism Project (ECAP), which originated through the University of Kansas. He is also active in Community Living Opportunities (CLO).
Honors & Awards: 2009, 2010, 2012 and 2013 CoStar Power Broker Award winner for Top Retail Leasing Broker in the Kansas City market, 1st Quarter 2020 Winner of CoStar Power Broker Quarterly Deal and Million Dollar Club.
Transaction History
DCareer Summary
Scott's recent notable transactions include:
» Jc Penney - 123,000 SF
» Carstar - 100,000 SF
» Harrington Bank - 90,000 SF
> Yum Brands. - 88,000sf
» Furniture Deals - 71,000 SF
> US Toy -48,000 SF
» Just for Feet Site - 31,000 SF
» KDR Showrooms - 20,000 SF
» Massage Heights - 26,000 SF
» Paul Mitchell Salons - 19,300 SF
> Chuy's Opco. - 9,000 SF
> Tilted Kilt Rest. - 8,800 SF
> Petland. - 6,000 SF
> Snooze Eatery. - 5,000 SF
Strategic Clients
» ACF Property Management
» Amazing Lash
» AVG Partners
» Berkadia Comm. Mortgage, LLC » Carstar
» Davis Development
» Developers Diversified Realty » Fox & Hound
» GDA Real Estate Services
» Gigi's Cupcakes
» Go Car Wash
» Harrington | Los Padres Bank » Hertz
» Inland Properties
» Massage Heights
» Moe's Southwestern Grill
» 9 Rounds
» Panda Express
» Paul Mitchell / The Salon
» Peachtree Hotel Group
» Pure Barre
» Retail Properties of America » Star Fuel
» Sylvan Learning
» Tradecraft Farms
» UMB
» Yum Brands