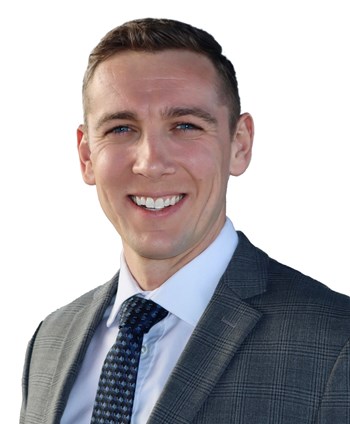 Specialties
Industrial – Sales and Leasing
Scope of Experience
Joe O'Neill joined NAI Heartland as an associate of the industrial brokerage team in January of 2020. His professionalism and detail oriented approach accelerated his success. Joe earned Partner at NAI Heartland March 2022. His primary areas of focus are on acquisitions, dispositions, Landlord and Tenant representation for industrial properties in the Kansas City marketplace.
Background & Experience
Joe founded and built a lawn care business during his high school years. This venture allowed him to self-fund his education at the University of Kansas. While attending KU, his involvement with the Supply Chain Management club is when he first gained interest in manufacturing, logistics, distribution and warehousing. Upon graduating, he attained valuable sales experience selling capital equipment in the medical industry for 5+ years. Combining these unique experiences with his personal interest in real estate got him his start in industrial commercial real estate.
Education
Joe has a Bachelor's of Science in Supply Chain Management from the School of Business at the University of Kansas.
Professional Associations & Designations
- Society of Industrial & Office Realtors (SIOR) – Member Associate
- Certified Commercial Investment Members (CCIM)
- Licensed Commercial Real Estate Agent - Kansas & Missouri
Transaction History
- Haarslev Inc., Lenexa, KS – Lease 63,000 sq.ft.
- Kansas City Terminal Railway Company, Kansas City, MO – Sale 51,304 sq.ft.
- RCS Millworks, Kansas City, KS – Sale 43,582 sq.ft.
- Milbank Manufacturing Co., Kansas City, MO – Lease 40,500 sq.ft.
- Montana Holdings Kansas City, MO – Sale 33,415 sq.ft.
- New West Frame & Moulding Co., Kansas City, MO – Sale 20,000 sq.ft.
- Master Halco, Kansas City, MO – Sale 13,800 sq.ft.