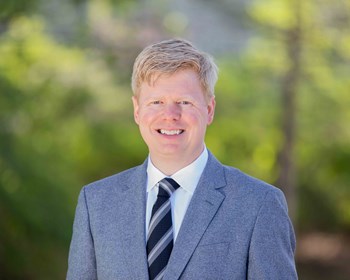 Specialties
Investment
Scope of Experience
Jon specializes in Investment Sales, which includes specialties in Self Storage, Multifamily and Strategic Consulting. Jon also has recent transaction experience in Office, Industrial, Retail, Land and net leased transactions. He creates value for his clients through individual consideration of investment goals, problem solving and superior market understanding. Through specialized education Jon has expertise in all types of real estate, marketing methods, and exchanging of property assets to accomplish creative solutions to meet all types of investment goals.
Background & Experience
2016 – present: Partner, NAI Heartland (Investment Brokerage) 2011 – 2016: Principal, Lee & Associates (Investment Brokerage) 2006 – 2011: Cassidy Turley / Colliers Turley Martin Tucker (Office Sales / Investment Brokerage) 2001 – 2006: Meyer Companies, Inc. (Brokerage & Development)
Education
B.A. in Business Administration from the University of Nebraska-Lincoln
Professional Associations & Designations
Jon England is a licensed Kansas and Missouri Real Estate Broker and was the 2016 President of the Kansas City CCIM Chapter. He is currently the only Missouri Broker to be a member of the Society of Exchange Counselors (SEC), a national "by invitation only" real estate group that holds regular marketing sessions around the United States which Jon attends on behalf of his clients.
Transaction History
Jon's recent notable transactions include: » Self Storage - Multiple Properties Sold - KS/MO 1,000,000 SF / 6,000 Units » Apartments – Multiple Properties - KS/MO 500,000 SF / 600 Units » Woodland Hills Apartments - Kansas City, KS 154,500 SF / 216 Units » Westwood Manor MHP - Liberty, MO 25 Acres / 80 Units » Forest Hills MOB Portfolio - Independence, MO 18,200 SF » Reece & Nichols - Ground-up Build-to-Suit Project 15,500 SF » Girl Scouts Camp/Building Portfolio 23,783 SF / 435 Acres » Blue Ridge Medical Office Sale to VA Hospital 42,000 SF / 5.5 Acres » Extra Space Storage - Shawnee, KS 126,600 SF » Stadium Drive Industrial Complex - 280,000 SF » Super Saver Net Lease - 64,740 SF
Strategic Clients
» Numerous Private Clients » Roc Bridge » Girl Scouts of America » Charter West Bank » Midwest Trust » Reece & Nichols Realtors » Property Capital Advisors » Crown Center Redevelopment » Emprise Bank » Pacific Western Bank » Langley Group » Sunflower Development » Associated Wholesale Grocers