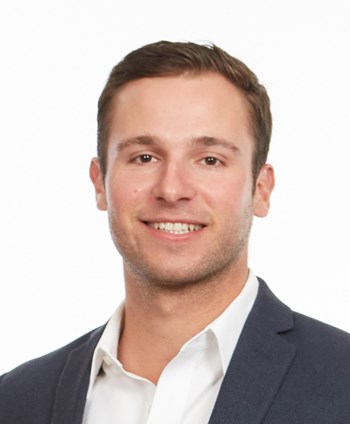 Logan Rose
Associate - Industrial Properties
NAI Heartland
4400 College Boulevard Suite 170
Overland Park, Kansas 66211
United States
T +1 913 890 2013
M 19136690733
lrose@nai-heartland.com
Specialties
Industrial
Scope of Service Experience
Logan Rose joined NAI Heartland as an associate of the industrial team in January 2017. His primary areas of focus are landlord and tenant representation with regard to leasing, property acquisition, and disposition of flex and industrial properties in the Kansas City metro area.
Background & Experience
Logan is a broker specializing primarily in Johnson and Wyandotte County Industrial product. He is versed in various aspects of brokerage including built to suit and new construction, industrial leasing & sales, and tenant & landlord representation.
Education
Logan graduated with a Bachelor of Science in Business Administration & Marketing from Kansas State University.
Professional Associations & Designations
Licensed Commercial Real Estate Agent - Kansas & Missouri
Transaction History
Logan's recent notable transactions include:
» Kansas Rush Soccer, Olathe, KS – 20,000 SF BTS Lease
» Sears, Overland Park, KS – 21,316 SF Sale
» Industrial Building Portfolio, Edwardsville KS – 18,000 SF BTS Lease
» Tea-Biotics, Olathe, KS – 12,600 SF BTS Lease
» Lindenwood Business Park, Olathe, KS – 70,400 SF Sale